1. Did you know that?
Atypical wine and food pairings are often based on the principle of contrast. Instead of seeking to harmonise flavours, these pairings aim to create a deliberate contrast between the dish and the wine. For example, a dry, mineral white wine may go surprisingly well with a spicy, spicy dish, creating an explosion of flavours. Atypical food and wine pairings encourage creative experimentation by pushing back the boundaries of traditional combinations. For example, some chefs and sommeliers pair full-bodied red wines with dark chocolate desserts, creating a daring taste experience where the tannins of the wine contrast with the richness of the chocolate.
2. Winegrowing
This year's harvest promises to be abundant, thanks mainly to the fact that the flowering went well, given the ideal weather conditions. We were therefore obliged to thin out a number of selected plots. This green harvest was carried out over the last two weeks by two teams of experienced seasonal workers trained by Valérie, Yannick, Mathieu and Cyril, because 'dropping bunches' is not that simple: one bunch per vine shoot, the bottom one if possible, leaving around 10 bunches per stump, and all this in the middle of very dense and bushy vegetation. It takes a lot of time and therefore costs a lot of money – the price of quality!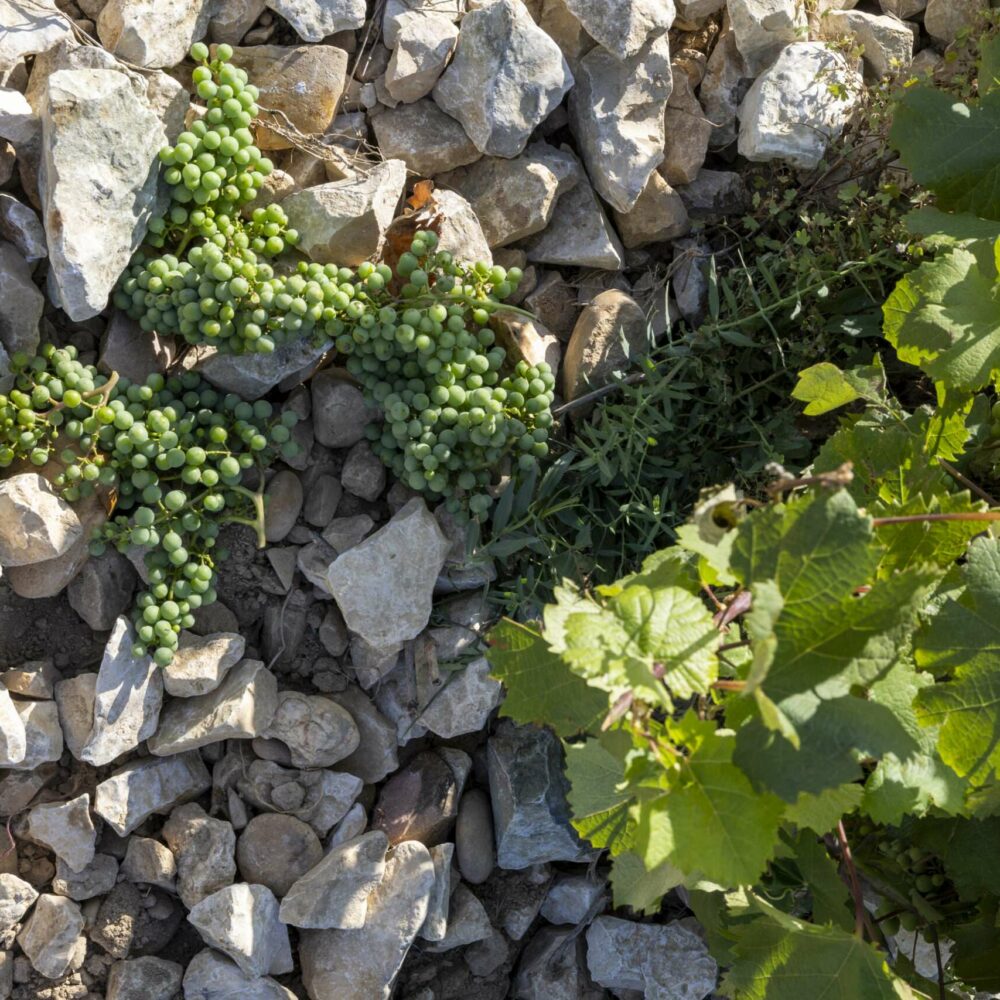 3. CSR & IFS Food
We are delighted to inform you that we are maintaining our IFS Food certification at the highest level with a score of 97.05%, guaranteeing the quality and safety of our products for the scope of assessment: Vinification, blending, ageing, preparation for bottling and packaging in glass bottles or bulk loading. In short, we promise you flawless wines and orders. We are also delighted to announce that we have been awarded the confirmed level of CSR certification. This is a recognition awarded to companies that have achieved a high level of social responsibility in terms of transparent governance, employee wellbeing, environmental protection and sustainable relations with our partners.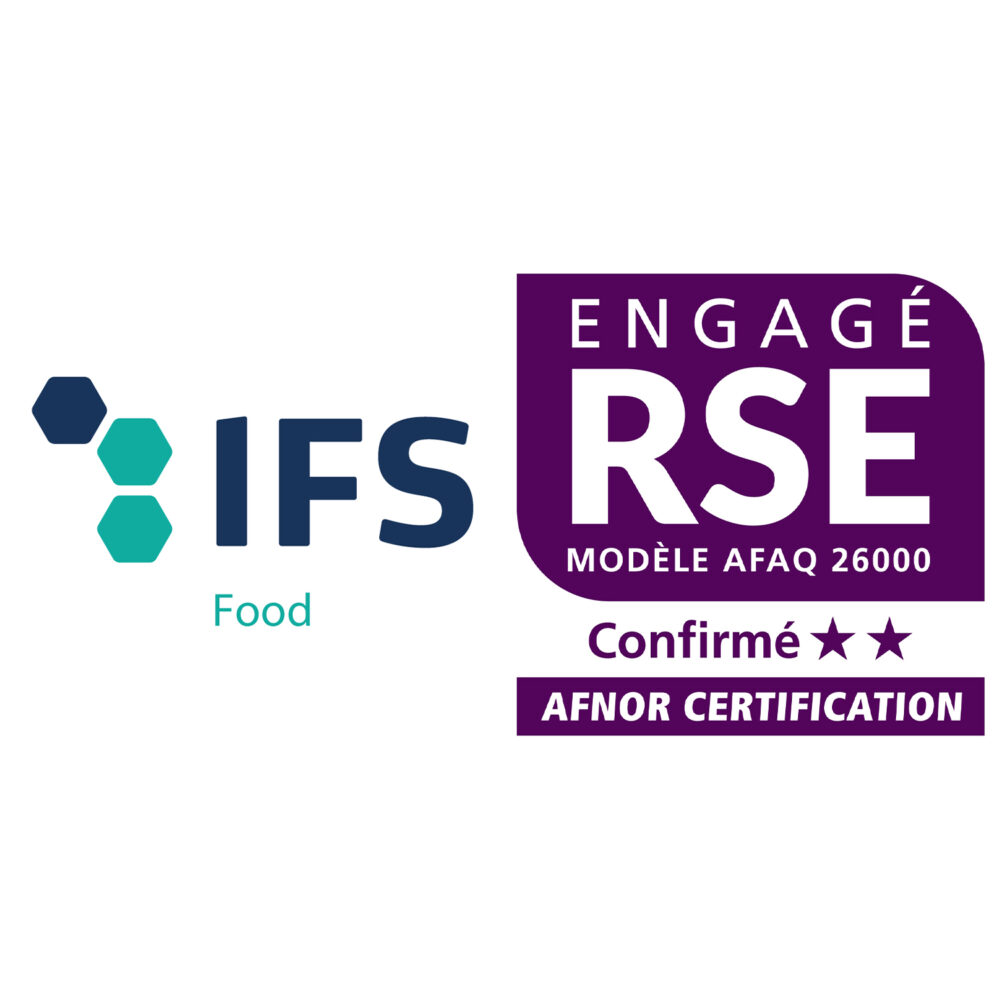 4. Cellar
The Wine Advocate is a prestigious American magazine founded by Robert Parker in 1978, designed to evaluate wines with a score out of 100. Its fame exploded in 1982 when he predicted the exceptional vintage of Bordeaux wines, thereby establishing his credibility in the face of other more reserved critics. For years, Robert Parker and his guide were the undisputed benchmark in the world of wine. Today, Robert Parker has left the Wine Advocate, leaving Joe Czerwinski to take on the role of director and critic for the Rhône Valley. During his annual visit, we have the pleasure of welcoming him to taste the latest vintage.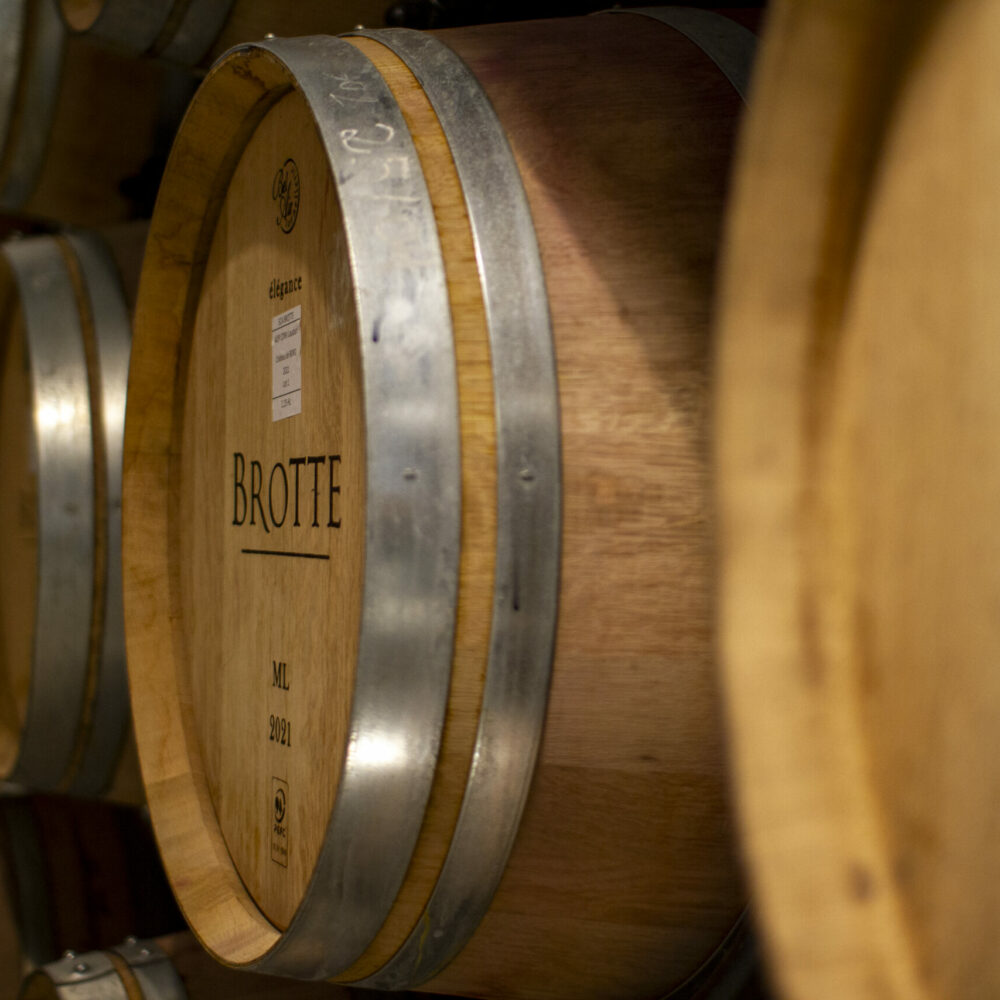 5. Wine of the month
Côtes du Rhône Villages Laudun – Bord Elegance – 2022 (White)
A seductive nose with white flowers, stone fruits and hints of flower honey. Medium body with a mellow character. Supple with some green apple and a clean finish. Drink now.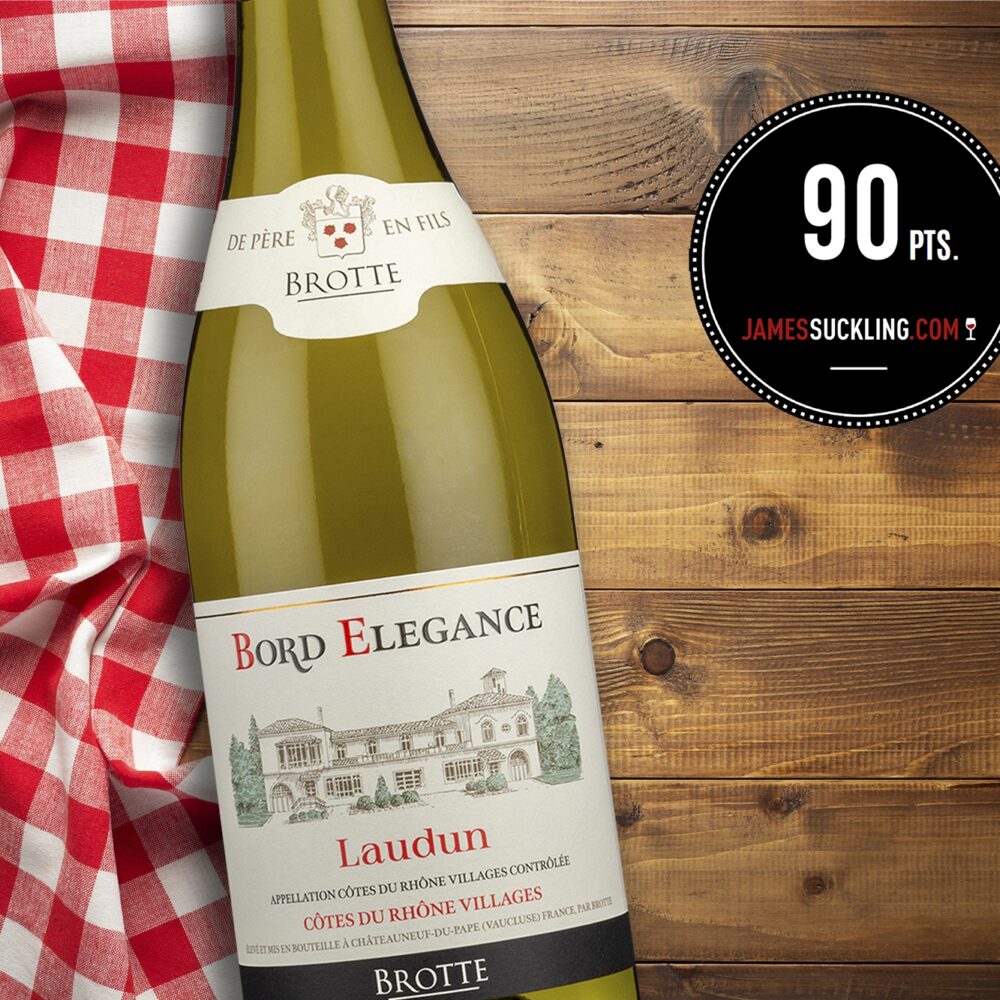 Acheter