1. Did you know that?
Did you know that? Wine has health benefits! Scientific studies have shown that wine, particularly red wine, contains antioxidant compounds called polyphenols that can help protect against heart disease and certain types of cancer. However, it is important to remember that these benefits are only real if wine is consumed in moderation.
2. Winegrowing
Three new plantings were carried out this year :
– A plot of Grenache in the AOP CDR villages of Laudun was replanted with the Clairette grape variety in order to achieve our objective of producing more white wine in Laudun.
– A vineyard of Merlot in IGP was replanted in viognier grape variety in Laudun.
– And a plot of old Mourvèdre was replanted with Grenache Noir in Cairanne.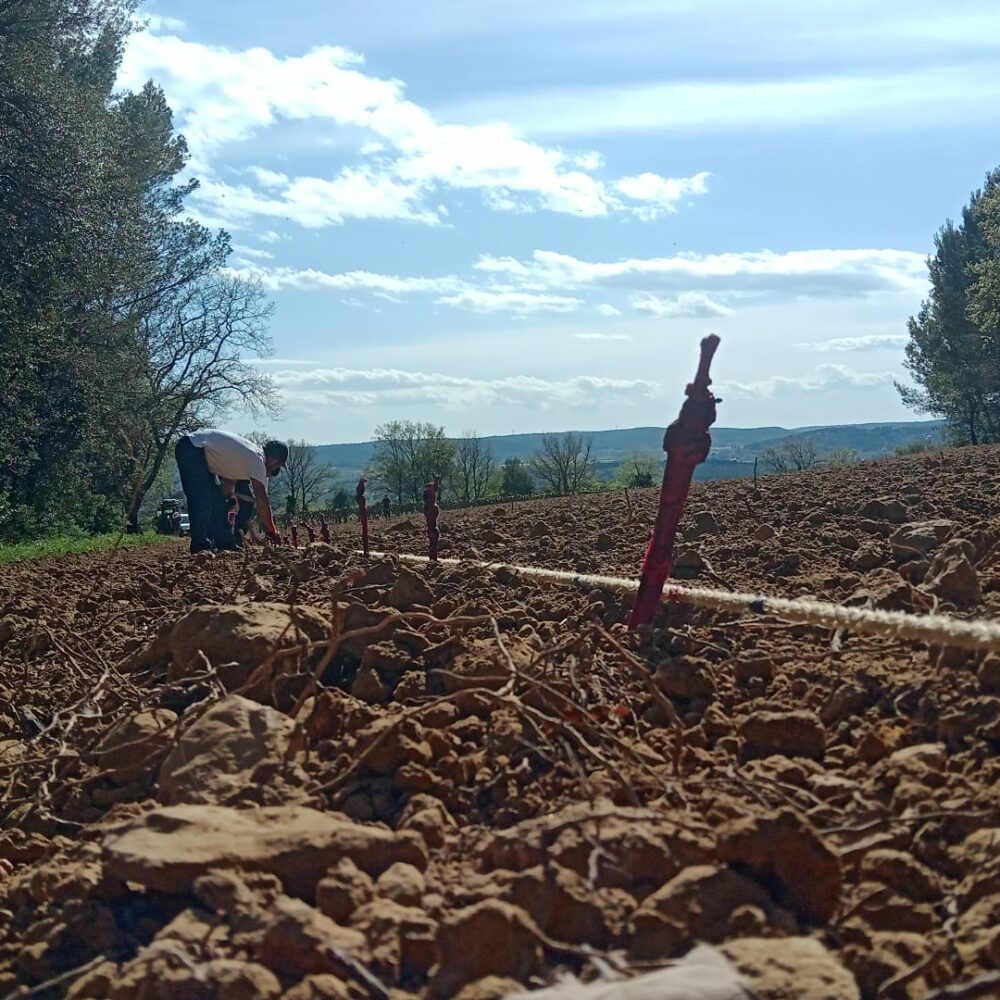 3. Production
In recent years, important work has been done to preserve the quality of our wines. Grenache noir, the «king grape variety», is present in a large part of our blends. It brings a lot of roundness and fruit but is very sensitive to oxygen. We therefore decided this year to bottle our estate wines directly in the cellar. We called on a service provider equipped with a bottling truck with a technology that reduces the dissolved oxygen in the wines. It is these small details that allow us to create great wines!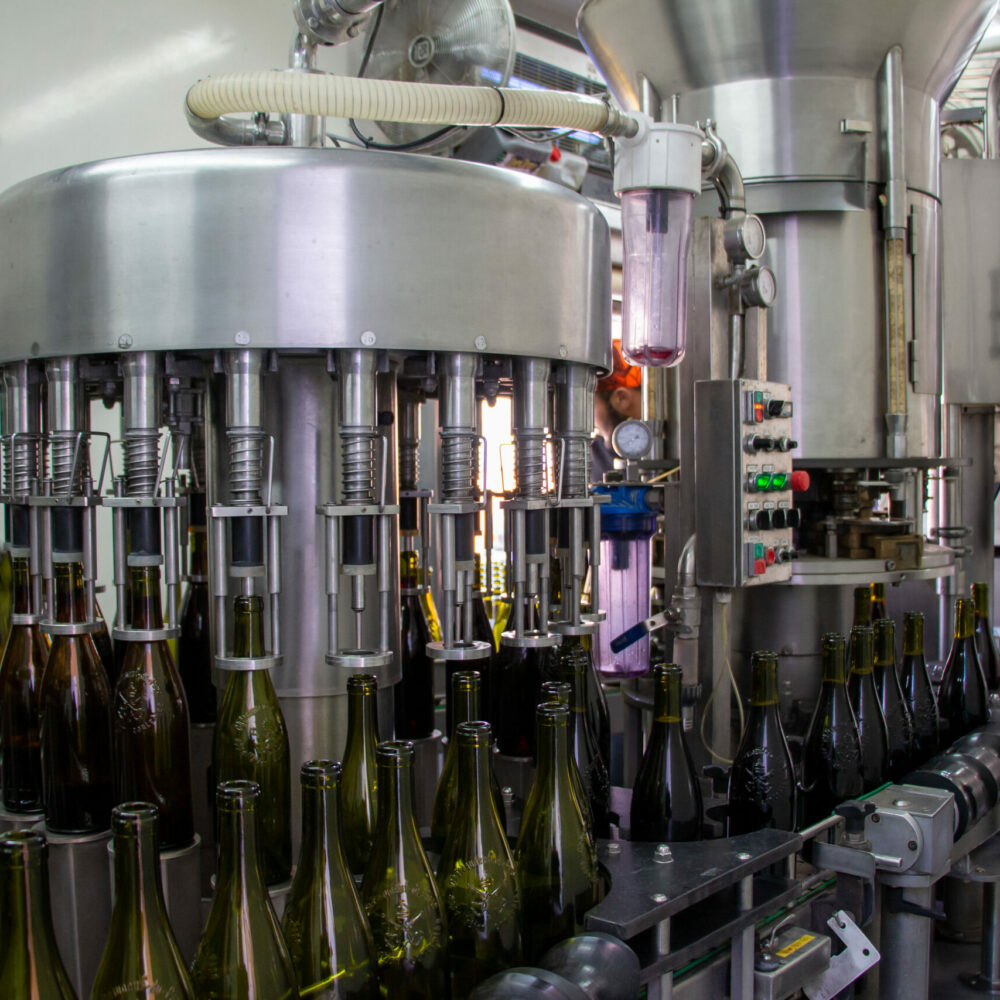 4. Winemaking
Tasting is an inseparable part of our profession and is essential at every stage of our work: In the vineyard, to trigger the harvest; in the cellar, during the vinification process; during the selection of wines for blending; during the follow-up of the wines until they are marketed and during meetings with our customers. We organise weekly tastings 6 months and 2 years after bottling, in order to monitor their evolution and anticipate any alteration, in order to reduce the doses of sulphites as much as possible. Our unwavering commitment to quality guides our every action.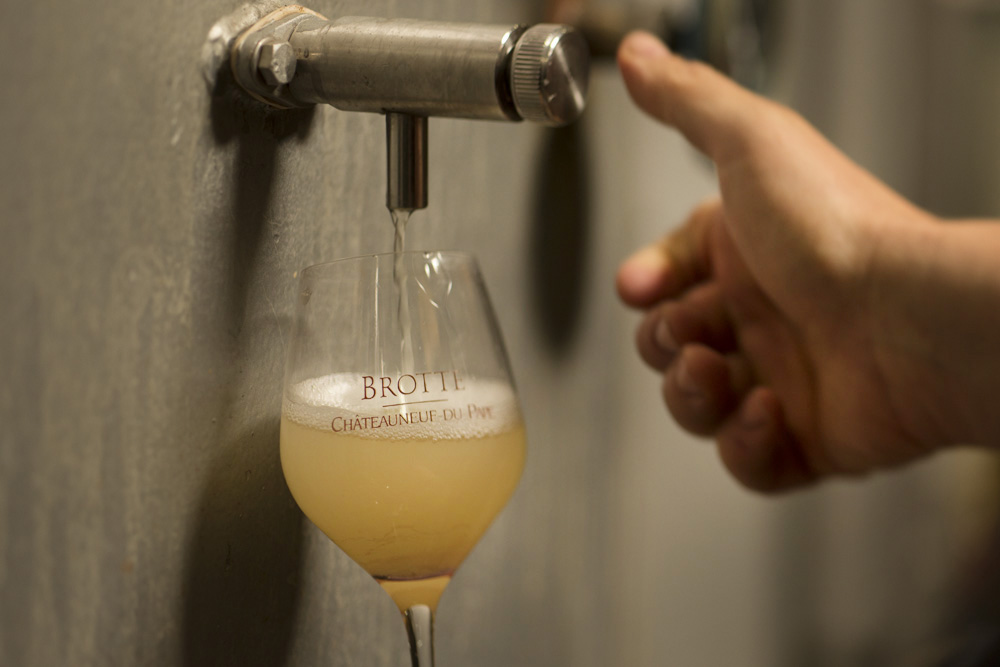 5. Wine of the month
Côtes du Rhône Villages – La Fiole Réserve – 2020 (Red)
Aromas of red berries, strawberries and sweet spices. It's medium-bodied with fine tannins. Round and velvety with a succulent finish. Drink now.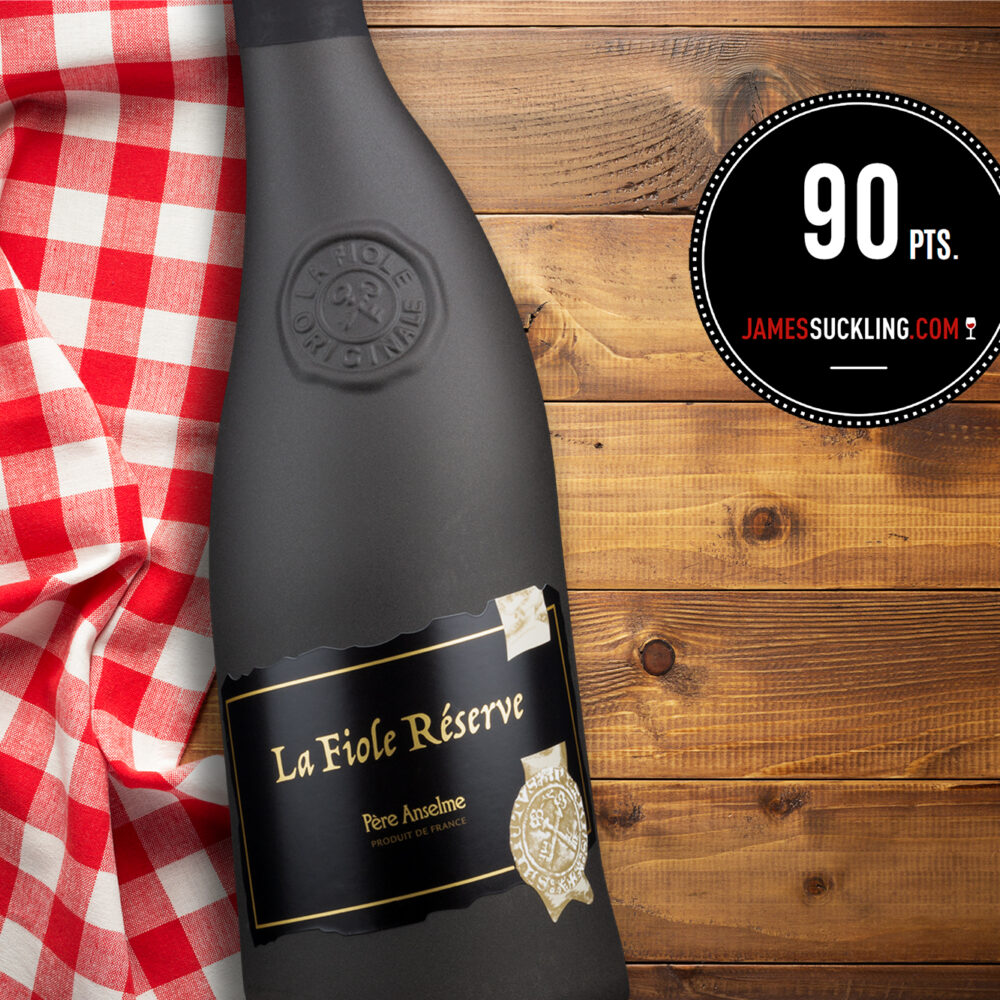 Acheter