1. Did you know that?
Châteauneuf-du-Pape was the first wine to be exported to the United States after the end of prohibition in 1933. It was introduced by the wine merchant Frank Schoonmaker, who had discovered the wine during a trip to France. He introduced it to the Americans under the name «Châteauneuf», because he thought «Châteauneuf-du-Pape» was too long and difficult to pronounce.
2. Winegrowing
The goblet pruning is the most adapted to our Châteauneuf-du-Pape terroirs and to our king grape variety, the Grenache. When we work the soil, even more so in organic viticulture, the vines are put to the test and can be led to lie down with age. This is why the staking is essential to the good maintenance of the old vine stocks and to the protection of the young plants. This crucial step consists in planting a wooden stake close to the vine and attaching it to this solid stake.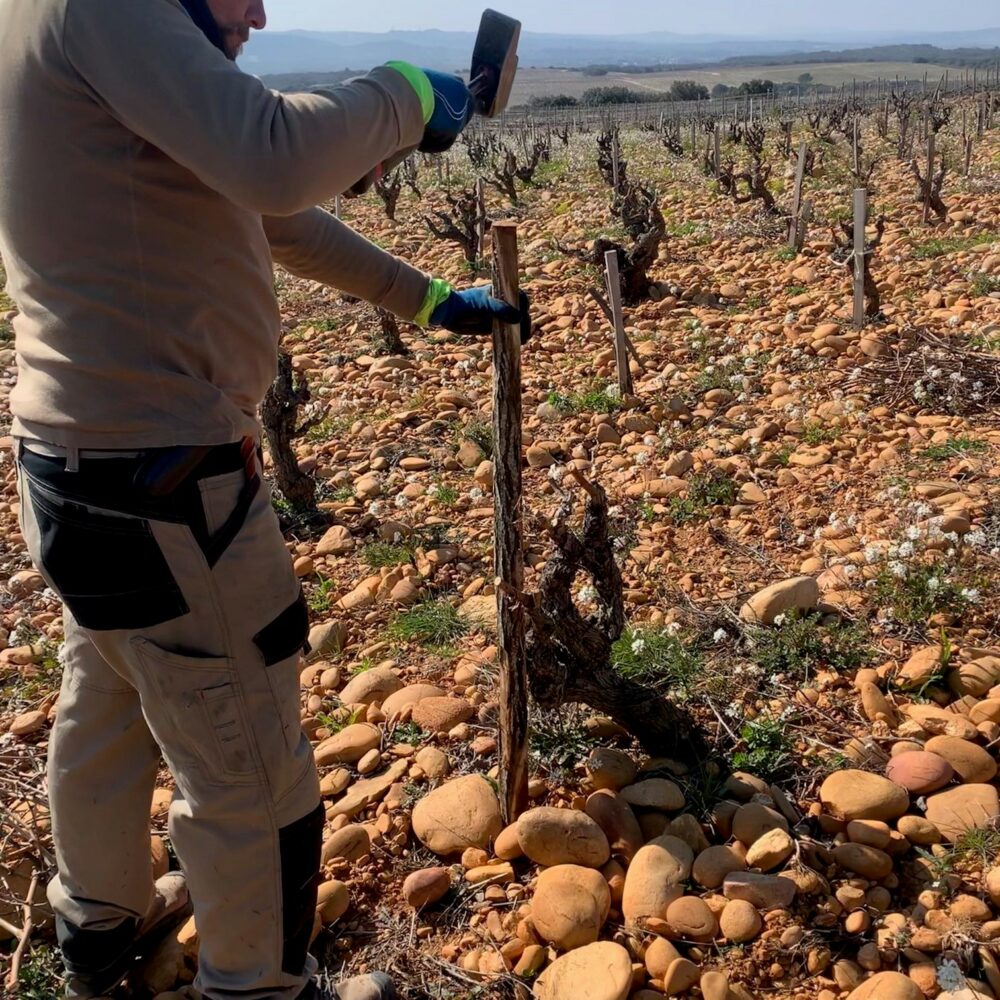 3. C.S.R.
In order to reduce our water consumption, we are installing a recirculation module on the rinser of our bottling line. Fitted with a closed circuit pump, filters and a UV sterilizer, this module will allow us to reduce our daily water consumption from 1500 liters to 300 liters, which means an annual saving of 235,200 liters.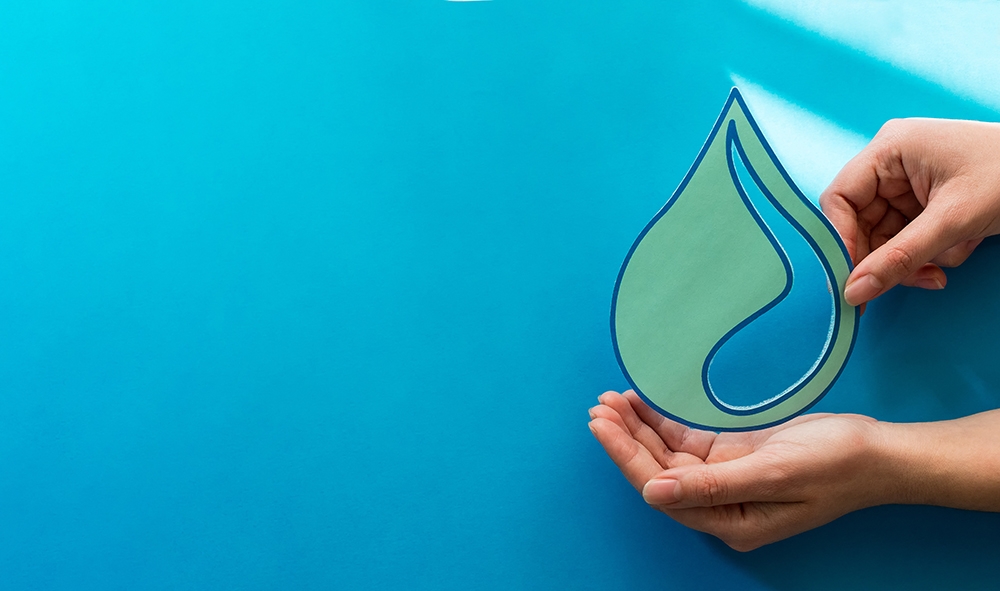 4. Winemaking
For several years, we have carefully selected, evaluated and isolated the best parcels of our estates in Châteauneuf du Pape, Cairanne and Laudun. Only 10 ha out of the 87 ha of our property will be dedicated to the production of our domaine cuvées. Today, we are investing in thermo-regulated vats with integrated pigeurs. This choice will allow us to obtain a soft and controlled extraction, in order to let the terroir express itself fully and to offer fresh and fine wines.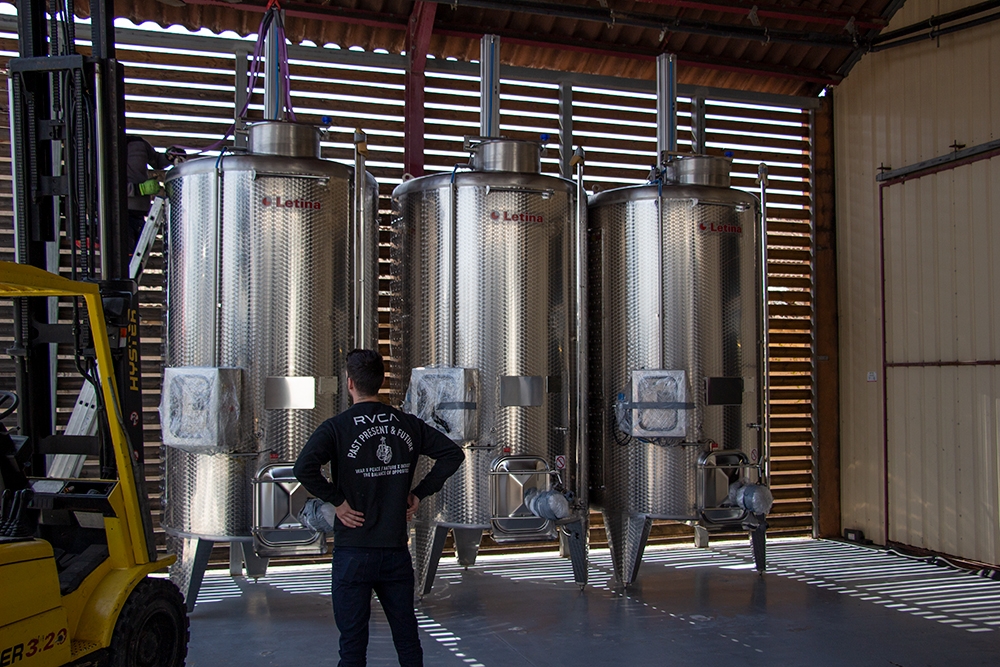 5. Wine of the month
Châteauneuf-du-Pape – Les Hauts de Barville – 2019 (Red)
Dark and winey in profile, with steeped plum and blackberry fruit flavors leading the way, while black tea and mineral accents fill in behind them. Tobacco and garrigue accents dot the finish for added range and length. Really solid. Grenache, Syrah and Mourvèdre. Best from 2022 through 2035.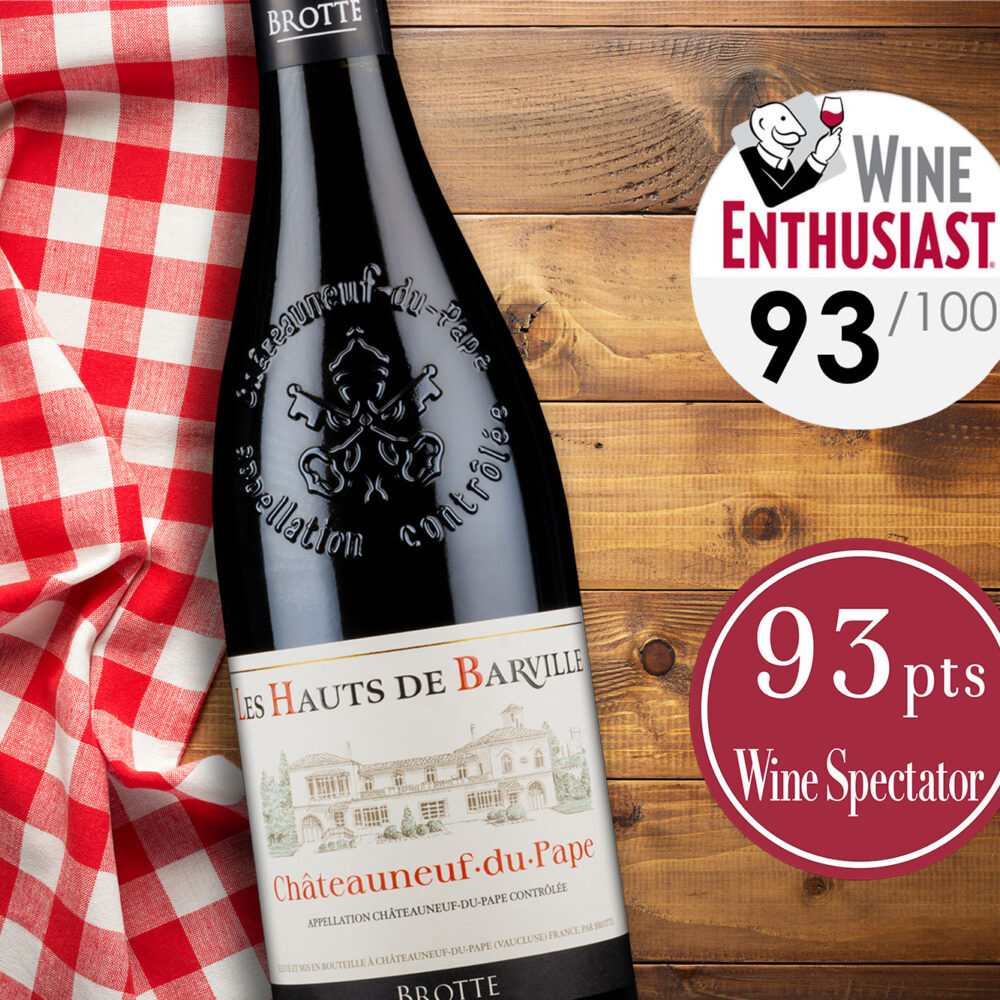 Acheter